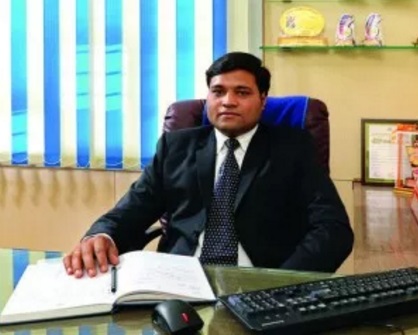 Prof. Y. S. Gunjal
(Principal, Jaihind Polytechnic)
We at Jaihind Polytechnic continuously strive to impart Quality Education along with high ethical and moral values which enable us, not only to mould our students as successful diploma engineers but also as disciplined citizens of our Nation. Also, we continuously upgrade and maintain world class infrastructure keeping pace with the rapid technological developments. We have huge campus over 11 acres with healthy atmosphere. Jaihind Polytechnic is one of the best polytechnics of the region, imparting quality education to its students, with special emphasis on personality development. Participation in competitions, industrial training & visits are regular features of college and are financially supported by college. Jaihind Polytechnic is first polytechnic to take ISO 9001:2008 QMS standard in Western Maharashtra since last 6 years.
Life at campus is hectic with college theory and skill tests, semester examinations, practical submissions, co-curricular & extra curricular activities. The students are initially baffled but guidance from teachers gradually makes students confident and relaxed. The raw and unpolished students entering the college leave as confident and self assured diploma holders. Of course lot of hard work goes behind this transition as they say a gem can not be polished without friction, nor a man perfected without trials. We believe truly that quality education is a necessary precondition for a better world, and pledge with efforts to ensure that our Polytechnic will meet all your children's needs in well-equipped, well-resourced and well-staffed campuses that are essential in the quality of the education they provide. We take pride in our commitment to offer programmers that draw on research and best practice as well as acting with the wealth of knowledge and experience of our competent faculty. Together, we aim to create a relevant, engaging and challenging educational experience for all our students.

Prof. Y. S. Gunjal,
Principal, Jaihind Polytechnic, Kuran