Welcome to Department of Mechanical Engg.(2nd Shift)
---
About Us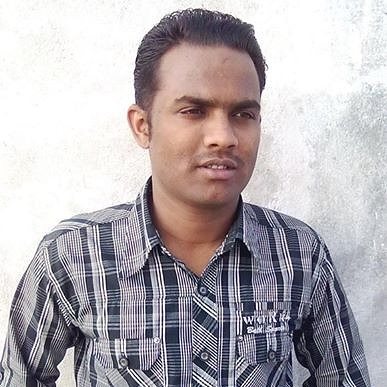 Prof. Rajesh Popat Bhosale
(I/C Head of Department)
You are welcome to the Department of Mechanical Engineering. It's our pleasure to introduce department. The department has well qualified and dedicated faculty. The objective of department is to prepare students for successful career in Industry, Research and Academics to meet the needs of growing technology. Our efforts are put in to develop the ability among students to synthesize data and technical concepts for application to a product design.
We provide opportunity for students to work as members of a team on multidisciplinary projects. Mechanical engineering department provides students with sound foundation in the mathematical, scientific and engineering fundamentals necessary to formulate, solve and analyze engineering problems and to prepare them for higher studies as well as research. We promote student awareness for life-long learning and to introduce them to professional ethics and codes. Mechanical Engineering Sandwich pattern programmer emphasizes on industrial training to students within four years of the study. Students are placed for training in the industry as per curriculum of MSBTE. Student learns industrial practices and also professional ethics.
The Department has following well equipped laboratories:
Metrology & Quality Control Laboratory
Refrigeration & Air-conditioning Laboratory
Fluid Power Laboratory
Theory Of Machines Laboratory
Thermal Engineering (Power) Laboratory
Design & Drawing (AUTO-CAD) Laboratory
Basic Electrical Laboratory
The workshop has following well equipped Shops:
Black Smithy Shop
Carpentry Shop
CNC shop
Fitting Shop
Machine shop
Plumbing Shop
Sheet Metal Shop
Welding Shop
Short Term Goals
---
Motivate faculty and students to participate in Seminar/Conference/Workshop and further share their knowledge, experience with faculty and students and submission of proposals to R&D cell.

To motivate faculty and students to present/publish/Research paper in reputed national & international journals

To start research programme in science & engineering.

Motivate faculty and students to design and fabricate and implement viable functional projects for the benefit of institution and country. The institution should provide the sufficient level of financial support & facilities as per the progress.

Publish journal of science & engineering with ISBN No.
Long Term Goals
---
Establishing centre of excellence for department as per their relevant research areas.

Establishing renewable energy park.

Initiating process of establishing research Centre in science & technology domain.

Initiating a culture or movement that research & academics are complementary to each other. Both are needed for upgrading the standard of education in our country.
Future Plans
---
Accreditation of the Department

R & D Activities in the Department

Establishing entrepreneurship cell

Motivation for the students to acquire higher study

Making digital departmental library

Organizing One Week STTP

Arranging Job work & maintenance through workshop

More concentration on interdisciplinary projects